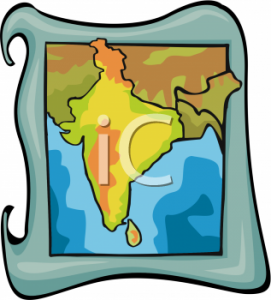 I have lived in India for over 10 months now. I cannot claim to have learnt the art of living in India, but there are many things that I learnt over the time. I am getting used to things that I never expected to get adjusted to. For someone who lived abroad in a not so dog-eat-dog world, India is certainly a very puzzling country. At once one experiences intense love and intense hatred, rare levels of devotion and extreme forms of wickedness, abject poverty and filthy wealth, nauseating behaviour as well as unexpected kindness and the list can go on.

There are volumes to be written about what I have learnt over the years. In summary it all boils down to one simple lesson – India is a very gray country, a very thick gray country. Allow me to explain; in the west things are viewed mostly in black and white. There are good guys and there are bad guys, you either followed the law or you did not, and you are either on leave or you are at work. In India many of these simplest things are analyzed based on the context in which it is viewed. It is very easy to get your license or pay your taxes and at the same it can turn out to be the most complicated thing you ever attempted to do. There could be myriad reasons for it. In essence there is no written law but everyone seems to understand and live with it.
The country moves on. The wealthy exploit the poor and the poor behave like if they don't care. The muscled dominate over the weak and the weak think that it is better to be dominated by this muscled guy than the other one about whom they have heard the worst things ever. The educated take advantage of the uneducated and the uneducated do not see a point in getting educated. The working class is not interested in the work they do and a majority of the people end up in a profession that they do not like.
There is no easy way to navigate our lives in this knotty and complicated nation. However, I have attempted to outline a few random thoughts that were shocking to me initially, but found out later that it is the way of life here in India.
Starting from today, I am going to write about a few things that I learnt the hard way. I took considerable amount of time to get adjusted to these things. There will be many things to talk about and this series may run into a dozen different topics.