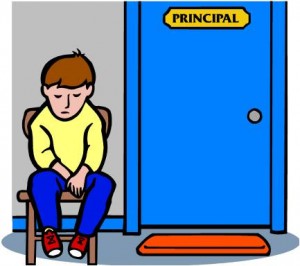 It was almost seven in the evening; it was already dark and the children returned to their dormitories. The word was slowly spreading across the school that Kanth and Paramesh are detained in my office and that there is a serious investigation in progress. Both of them are still in my office, in their school dress with a tie, belt and shoes. We summoned three more, this time two 10th class boys and one 9th class boy. Vasu and Bhanu from 10th and Ram from 9th.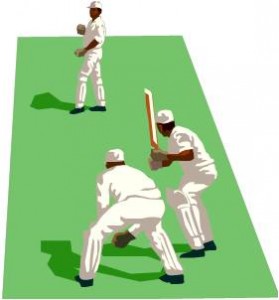 In many schools it is common for the school staff to have their children enrolled in the school. They receive significant discounts in the school fee. Bhanu was son of the hostel warden Mrs. Mini. He was the fastest and most intimidating bowler in the school. In one of the practice sessions, I was severely hurt by a blinder from him that knocked off my spectacles. The only downside is that he was chucking and did not qualify for many of the matches.
It is also not unusual that the staff members themselves are related to the members of the school management. Mrs. Mini was related to the principal. Interestingly the principal himself is a distant cousin of the school correspondent. Considering all the facts, the case is about to complicate the lives of all of us.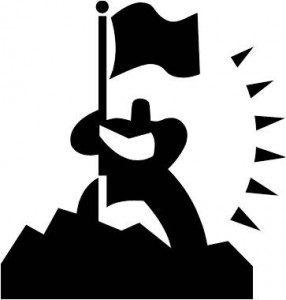 Vasu is the only son of a local police officer. He was a strong leader. Students swarmed around him and he was very loving to everyone. He was not in the list of the usual suspects on anything that happened in the school. It was because of him that kids do not fight with each other and if they do fight, he turned into a chief arbitrator and resolved many cases easily. It was for this reason he was school prefect last year and this year again. We never expected that he would be a problem himself. It was sad to summon him into my room as a suspect.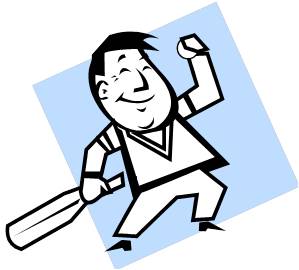 Unlike Bhanu and Vasu, Ram had no special privileges and does not have any special background. He was thin, tall and a lanky fellow with deep eyes. He can be very mean and threaten any boy in the school and get his way through. He was, without a doubt, the best batsman of the school. There is no such thing as a difficult ball or a difficult bowler for him. He can play a long and tough innings with ease. On the cricket ground he was respected, but off of it he was despised. I had a good relationship with him. I made him practice hard and play well and demanded more toughness on the ground. However, he avoided eye contact with me and never spoke to me unless I spoke first.
These three boys are in the room because their names were taken by Kanth and Paramesh. I spent several evenings with 10th boys and girls in special sessions to discuss about their career options. I was the class teacher for 9th class and John for 10th. We both enjoyed special relationship with them. It was disappointing and depressing to see them with their heads drooping down. I was personally feeling terrible.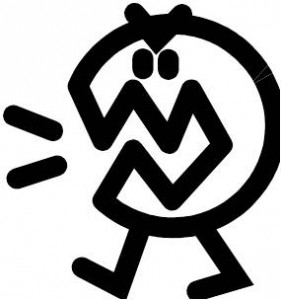 We really did not know where to start with these five kids in my office. I made an emotional appeal to all the students to tell me how this happened. I demanded to know what we did wrong. I was too strong to break down emotionally, but I did speak in a choked voice a couple of times. We needed to know about the ways in which we tempted them to do this. With great effort and persuasion they started to speak. They were still trying their best to take least blame on themselves. They confessed that Ram, Bhanu and Vasu masterminded the heist. John could not control himself and he slapped each of the boys in a fit of rage. For my part I whipped the cane on their lower legs. We meant to show our disapproval of their behaviour and never intended to cause any harm. Each of the boys were in tears and begged for forgiveness. I was deeply hurt and threw out all the boys from my office.
The modus operandi for the three boys was very simple. Bhanu, somehow secured the key to the principal's room from Mini. Principal occasionally left the room keys with Mini whenever he left the  premises. Mini most of the times forgets to return the keys and keeps them with herself and takes charge of the room. The principal left the almirah keys in a pen stand on his table. It was all a very convenient arrangement for the kids. On a fine morning after the principal, teachers and all the students left for their breakfast after the morning study hours, Bhanu entered the principals room opened the almirah and took possession of the papers. Ram was guarding outside while Vasu was walking up and down the corridor to monitor the situation. It was planned and executed most easily. The entire school was taken for a ride.
These are all good boys with a great future. It is very sad that they took great delight in breaking the law. We failed as teachers. The school failed as an institution that promotes good behaviour. The parents are too busy to know what their wards are up to.
We decided to go to the principal and tell him everything. The principal, Madan, a retired school teacher and a formerly prominent tutorials kingpin, was obviously very troubled. The principal is in a precarious situation as he has to take the blame for the carelessness. It was his office security that was breached. We all did not know how to handle it going forward.  Both John and Madan requested me not to take the case to the school correspondent. They both promised me that they will get the new question papers prepared in no time. While we were still discussing these matters, Bhanu barged in screaming and crying inconsolably. He fell on principal's feet and begged for his forgiveness. It was a family matter between a maternal uncle and his nephew.
It was time to go home after a tortuous and heart breaking day. The infamous five assembled to say something and I walked off without acknowledging their presence. Once I was at my bike, ready to start it, John approached and pleaded me not to discuss this with the correspondent. I told him that the correspondent should hear from us and not from some parent or some student.
I arrived at home, had a quiet dinner. There was something that was very troubling about the whole episode. There is something in the whole episode that kept telling me that we have not reached the end of a very murky affair. There is still something else that is yet to come out. I was awake most of the night recalling all the events one by one. It struck me that I missed something very obvious. I figured out what it was and devised a very simple plan for the next day. I spent the rest of the night rolling continuously from left to right and then right to left. It was a long night.
You do not have to wait for the concluding part. Here is the last and final part.