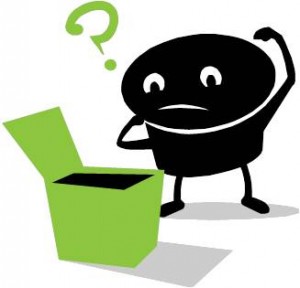 As I walked towards the boys' dormitory in search of the leaked question papers, I could not stop thinking about the devious ways of these kids and their strange acts of deception. Why do they want to steal the question papers? Why would they stoop to the level of destroying school property that helps them in securing safe drinking water? How is it that the mineral water plant, such a soft target, is so brazenly broken without anyone noticing?
This is a temple of learning, the Vidyalayam, as they call it. How is it that we are breeding such criminal acts that too from kids of such a tender age? They are hardly 13 or 14. Whose fault is it? Is it the teachers or the parents? This philosophical question will have to wait for its time for a convincing answer.
We were now staring at Paramesh's box. It is a box, or suitcase or luggage bag as they would like to call it, with all the clothes and personal accessories that they bring from their homes to facilitate their stay in the school hostel. Most of them are locked to keep its contents safe from their own friends and hostel maids/servants whom they may not trust. Most of the stolen items are snacks like biscuits and candies. In one case, a tube of toothpaste that was reported as stolen was found in the hands of a hostel maid in the wee hours of a nice day. The owner, an 8 year old girl, insisted that it belongs to her and pointed to some twists and marks on the toothpaste tube. The maid vehemently denied that she ever stole a thing from anyone leave alone a tube of toothpaste from a little one. It remained an unresolved mystery. Several days later this maid was caught red handed stealing something else from some other box on her routine room cleaning work. The long and short of it comes to this – time can solve any complicated case we just have to wait.
We called Paramesh and asked him to open it up. He did not show any outward signs of nervousness; he was fairly confident that everything was going to be okay. Perhaps he did not know what Kanth did to him nor did he know what exactly we wanted to find in his box. After all, getting their boxes checked is not very uncommon in the lives of these kids.
Out came, from Paramesh's box, four blank notebooks and a number of book cover sheets. Nothing fishy yet. These notebooks are provided by the school on a need to need basis, they were not supposed be to stored for some future use. The annual fee that the students pay covers this expense.
"Paramesh, what are you doing with four blank notebooks in your dormitory box. Aren't you supposed to be using these books in your classroom?" He looked at me with a blank face, composed himself quickly and replied.
"Sir, these books belong to Gauti." The answer appeared sincere and reasonable. Gauti was a boy who disliked his stay in the school hostel. One fine day he jumped over the school compound wall during early hours and disappeared into the woods. Gauti was also from ninth class. One of the boys who noticed Gauti jumping over the wall alerted the warden and some tenth class boys. Four to five tenth class boys chased Gauti, nailed him down and brought him back. Gauti's parents were called to the school and the boy was duly handed over to them. The parents requested us to try him a few more weeks, but the boy refused to stay even for a day. He bluntly said that he will not guarantee that he will not jump over the wall again. Case settled. Gauti went home.
I and John started digging into Paramesh's box and there it was, an innocent notebook hidden deep down.
I picked up the notebook and dusted it. This time Paramesh was still looking at us with a poker face. I opened the book and started going through it. I thought I found something in it. I handed the notebook to John and asked him to check it out.
John turned a few pages and read through them. He got up and told Paramesh that he would like to keep the notebook and asked him if he would mind. We both left the dormitory without waiting for an answer from Paramesh.
With the prized possession, we went back to my office to go through the book one more time. It clearly has all the questions of all the Unit 3 tests neatly written down, including the language papers. Now we have to ascertain whose handwriting it is. It was a simple thing to do.
Every student of the higher classes is given a folder to store their answer sheets from the exams conducted by the school. I asked for Paramesh's folder and in no time it was on my desk. I started comparing his handwriting in the notebook we found in his room with that in his folder. I compared the irregular curves in letter s, the degree of slant in letter l, the way letters e, f, m and n are written, consistency, or lack of it, in cursive writing for certain words, the extent a certain letter like y and g go down the writing line and so on. There are many ways to write the letters e and f. Once we like a certain way of writing such letters, we mostly stick to it for the rest of our lives. I was satisfied with my investigation and passed on the notebook to John. He nodded in agreement.
We both looked at Paramesh who was waiting with bated breath on what we were going to say.
You don't have to wati. Here is Part 3.