I have not written anything on my blog for a long time. I cannot really point out any specific reason for this other than the standard refrain that I am too busy to sit down and write. It is a lame excuse, but nonetheless it is an excuse that comes to my rescue although in some very feeble and unconvincingly uncomfortable ways.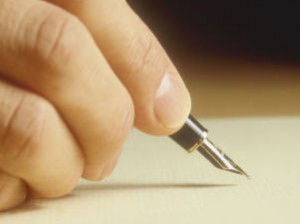 Life has indeed been busy. As much as I desired it to be, if not more. Any free time, if and when available, has not been too conducive to sit and pen down my thoughts.  There were, however, some instances when I actually sat dow
n to write one or two short stories, some essays on topics of my personal interests, and a few memoirs from my travels. They are yet to see the light of the day for the simple reason that they have not been vetted thoroughly or are not to my personal satisfaction.
Long ago, to be precise 2 years, 7 months and 29 days, I returned to India with a purpose in mind, a dream and a yearning to get united with my motherland.
Nandigama, Andhra Pradesh, India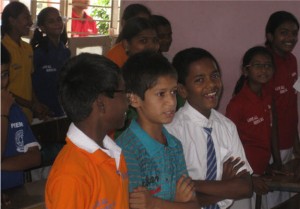 I spent over an year in a rural school in Nandigama about 50 kilometres from Vijayawada in Andhra Pradesh. It was an unforgettable stay. It is tough to survive in a rural environment after living abroad for too many years. Most of the days there was no power and it was usually very hot and humid throughout the day.
I worked for the school and its development. Kind hearted friends from the US funded in developing the school infrastructure, sports department and a library. I chipped in, in my own small ways. I was certainly very happy with many of the changes that I was able to introduce in the school. I visited a couple of big schools to learn from them and implement some new programmes in my own school. The experiences were too strong and too memorable to erase for many many years to come.
I was too trusting and trusted almost anyone. I paid a fair price for that. My idealism received severe beatings from pragmatism, the eternal counselor of idealism. There were bitter experiences in my dealings with people. I survived and made peace with pragmatism. I left the school in July 2012, nearly an year after I joined. The experience that I gained in teaching, in implementing new programmes, in developing school infrastructure and sports department will come in handy at any time as I continue to work in the field of primary and secondary education. The blissful interactions with innocent boys and girls of the school made my life worth living to its fullest.
My experiences in Nandigama, both good and bad, will come out in the form of various short stories at various times in the future. It is a work in progress.
Prasanthi Nilayam, Puttaparthi, Andhra Pradesh
After Nandigama, I received a very surprising offer from Puttaparthi to move to the abode of peace established by Bhagawan Sri Sathya Sai Baba. We jumped at the offer and wasted no time in relocating. We started working on Sri Sathya Sai Vidya Vahini programme started by Bhagawan on His 85th birthday on November 23, 2010. It is headed by a well grounded person who was personally trained by Bhagawan Himself.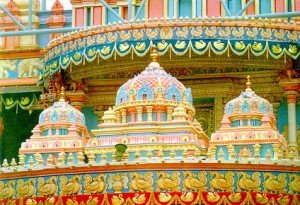 It took me some time to get adjusted to the new environment and the new work culture. It is really a different life in a different world when we work not for a salary but for sustaining the fire in the belly, the fire that energizes our passion for a cause to which we dedicate ourselves for the rest of our lives. It has to be experienced and lived and cannot be easily written about. There is some struggle between idealism and pragmatism. What keeps us grounded is a proper understanding of this fight and its long term benefits.
As part of the implementation of Sri Sathya Sai Vidya Vahini programme, I visited several schools and traveled the length and breadth of India. I stayed in the ashram and got used to a certain life style there. The day starts with listening to Vedam chanting followed by bhajans. I rarely missed the morning bhajan sessions.  There are cultural programmes throughout the year on all the important occasions and festivals. These are a feast to the eye. Life was going very smooth. That is what I thought!
Hyderabad, Andhra Pradesh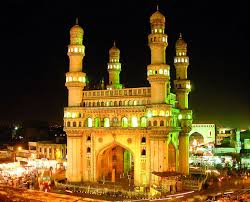 If there is anything that I intensely hated, it is living in a big city. A series of unfortunate incidents led to my father staying alone in Hyderabad during his sunset years. He just turned 90. Call of duty, backed by strong teachings of being responsible towards the old parents, I decided to fill in the vacuum and stay with him and take care of his needs in his old age. It was a tough decision, but I believe it is a good one. I do not have to go to my grave feeling bad about not taking care of my dad when he was badly in need of some support.
I moved to Hyderabad in July 2013 and settled with my dad in Hyderabad in a three bedroom apartment that we bought on the city outskirts. I now operate from Hyderabad and continue to work on Sri Sathya Sai Vidya Vahini programme. As far as my work and my passion is concerned, nothing changed. Yes, there are some inconveniences, but none insurmountable. I keep travelling around the nation visiting schools and drawing up plans to develop them and contribute in my own small ways to the cause of education.
My ever faithful and lovely wife is all supportive of all the decisions that I have taken in my life so far. After moving to Hyderabad, she was forced to stay at home and take care of all the needs of an elderly person at home. My dad has an attendant who takes care of his personal needs. My dad has special dietary needs. Sobha is willingly attending to all his needs, while I go on my travels. When I was feeling guilty about keeping her grounded at home, she told me that it would be terrible if neither of us are living the way we wanted. She encouraged me to go on with my work. To this day she did not utter a single word of dissent. It has been over 8 months since we moved to Hyderabad and she is yet to step out of Hyderabad. She rarely steps out of the house except for some household needs. A stream of visitors, family members and friends, keep us busy and happy. This new life is also providing us with an opportunity to connect and know my family members and relatives with whom I was disconnected for nearly two decades owing to my stay in the US and Singapore. She continues to contribute her time to Sri Sathya Sai Vidya Vahini programme.
I guess this new life of ours is aimed at teaching us the importance of patience and forbearance.