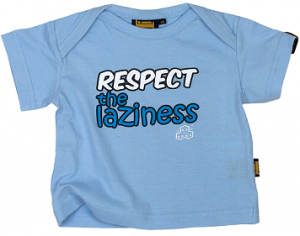 It has been a while since I wrote anything on my blog. First I will present a very simple reason for my inability to post new articles on my blog and later an elaborate set of reasons.
Simple reason in one word: laziness!
Now here is the elaborate set. Our life in India has been very hectic, more hectic than we imagined. When I was abroad, I used to wonder how it is possible that people in India have no time for anything. Now I know. Social life, such as going to movies, restaurants, partying with friends, chilling out with uncles and aunts are the kind of things that do not happen in our life in this remote area. Not as of now. But still there is no time for anything. Since we moved to Nandigama, we did not watch a single movie in our town. There are three theaters and none of them meet my basic standards of a decent movie theater. I try to find time to go out to a movie when I am in Hyderabad. But my trips to Hyderabad these days lasts anywhere between 24 to 36 hours. There is not one place in Nandigama that I can call a restaurant. I miss eating out at places like Pizza Hut (I must say that the best pizza hut pizza is not in the U.S but in Singapore. I miss that place!). But whenever I go to Hyderabad or Vijayawada (a city about 60 kms from Nandigama), we will not miss out on feasting at some good places. But in spite of not going out frequently for socializing, we still have no time for anything!
I step out of my house between 7:30 and 8:00 AM and return at around 7:30 PM. I spend all of my time at the school. Recently I took up some additional responsibilities. That will be discussed at a later time! This goes on from Monday to Saturday. On a Sunday, if I am not in Hyderabad, I spend some time at the school or watch TV or stay home to give myself an unusually long afternoon nap. There goes the opportunity to do anything useful on a Sunday!
After coming home in the evenings, if India is playing cricket matches against any country in the world including Nepal and Timbaktu, I will sit down and watch TV until I doze off only to wake up to switch off the TV long after the match is over. Indians will not let go off any opportunity to watch news, soaps and cricket on the idiot box for hours together. I am getting Indianized and I do spend plenty of time watching cricket. This is something I dearly I missed when I was abroad. For the last two or three weeks there are no cricket matches, so I was able to spend that time reading "Steve Jobs" by Isaac Walterson. This is an absolutelyunputdownable book. I thoroughly enjoyed reading this book and found out, yet again, that we live in the most interesting times ever for the entire mankind.
During early hours when I am at my productive best, the local electricity department conspires against me and knocks off the electric power. But the day I forget to bring my laptop home, there is no power problem. Here I see a version of the Murphy's laws at its best.
All said and done, we are enjoying our new life. Just today, December 23, 2011, we celebrated Christmas during our morning assembly session. Half yearly exams start from tomorrow and hence this slightly earlier celebration. It was really nice to watch the kids sing Christmas carols (Sobha trained them). One student narrated the story of Christmas, a boy recited the Christian Prayer (hallowed be thy name) and another narrated the story of Santa Claus. A boy in a Santa Claus costume went around the assembly to distribute chocolates on the boys side, while a girl in a similar costume distributed chocolates on the girls side. Watching kids running around me, calling saar saar, I think, is really something to live for. I see an incarnation of true love in each of these primary school kids. Some of them are really naughty and need to be disciplined every now and then. I don't even have to say a thing, the child starts crying even before I open my mouth to say a word. The older ones have to be dealt with in a completely different manner. Each day I see myself transitioning from the one who enjoys talking to kids to the one who acts tough with some of the older ones. This transition is painful but it is an important part of the teaching experience. I am learning to discipline them, where possible in some creative ways! Dealing with the adults, ahem… teachers, is a completely different experience.
How do I explain my delays in posting my experiences on this blog? Basically I haven't learnt how to adjust myself to the new set of conditions and yet find time for things that I love to do such as reading, writing and learning something new on a regular basis. There is always time for everything, but it waiting to be found. It is just that we don't show our inclination to find it. I hope to learn ways to find time on a regular basis to write and report my progress on a regular basis.
In the mean time, days, weeks and months passed by. It has been over 6 months since I moved back to India and started working on things that I really care about. Last I checked the skies are still intact!