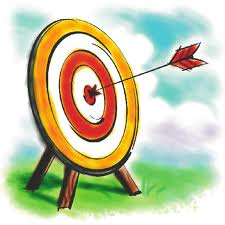 It was my dream to be part of a school and its growth. I wanted to teach, help students in making good choices in life, create activities that will help them grow both spiritually and intellectually, and finally it was in my own interest to stay close to kids while their minds are still free from all forms of corruption. So, before I finally said goodbye to my job in Singapore, I started searching for a suitable place to start my new life. How did I narrow down my choice to a school in Nandigama?
Once we got out of the rat race to nowhere, we had many options on what we wanted to do with our lives. We were very clear on one thing and that is to serve in the field of education. There is no better place to work than in a school. We had two options.
1. Start a non-profit school
This option was ruled out very quickly for two reasons. One, it takes a lot of time, energy and money to start a school. Two, we lived away from India for so long that we are not fully aware of how things will work out. We figured, rightly so, that working with an inefficient and corrupt Indian bureaucracy and a very difficult labour market would drain us out soon.
2. Associate ourselves with a non-profit school
This option is clearly a very attractive one. The base work is done by a philanthropist who knows in and out of how the system works. It is this school that will require a lot of help in its growth. In my opinion, although there is much to learn from working with a well established school, it will be of no use because I will not have much to give. So, we decided to associate ourselves with a newly started non-profit school.
The next question to consider is the place. Should the school be in a big city or a village?
Before this question is answered, I have to cover some basics. Although we fancied the possibility of working in a school in other countries, we quickly realized that we will easily complicate our lives and therefore ruled out that option. India is the only viable option. India is a very vast country and there are opportunities to serve in the area of education in almost every nook and corner. It is also a very diverse nation with many languages and customs. I will not be able to help if I do not understand the local language, social dynamics and customs of the region. So, for that reason, I had to narrow down the choice of a place to Andhra Pradesh, my home state.
So, where should we serve, in a city or in a village? I am personally convinced that the schools in Indian villages have greater need for volunteers than the schools in a city. It should have been a very easy decision. But this was by far the most difficult decision ever. Hyderabad is a city I grew up in. I lived there during my formative years, from age 8 to 23. I know each and every part of the city. All my family members live in Hyderabad. So is it for my wife Sobha. My father, who is 88 now, also lives in Hyderabad. It would have been wonderful to live with him, be in his company and serve him in his old age even as I serve in a local non-profit school as there is no dearth of non-profit schools in Hyderabad. There is a lot to learn from my dad, he is a man of great wisdom and unbelievable levels of equanimity and forbearance. I have four brothers and four sisters and a very large extended family. The credit for taking care of my dad goes entirely to my brothers and sisters who live close by. One of my brothers lives with my dad and takes good care of him.
The option of working in a school in Hyderabad has to be ruled out for many reasons. The city is too crowded and too polluted. The city I came back to is very different from the time I left it. The biggest regret I will ever have in my life is that I am living away from my dad even though I now live in India. In a way I am condemned to stay away from him, even though it is entirely by choice. Unlike in the past when I was in Singapore or the U.S, I can now visit him as frequently as I want to. Hyderabad is only five hours of bus travel from where I am at. This is the only consolation. The option of living in Hyderabad was thus ruled out with a heavy heart.
It is important for me to make a confession. There is another reason why I cannot live in Hyderabad. Cities promote a life of living on the edge with distractions from all sides. In a city like Hyderabad I will not be able to focus on my goals, whether it reading, writing, service or spirituality. It is also very expensive to live in. I am personally very determined to live with minimal expenses. I am also determined to work in a non-profit school where I will not burden the school management with any salary or perks of any kind.
Finally, we decided to serve in a village. But why did we pick Nandigama? I never visited Nandigama before picking this school. My native place, the place where my dad was born and where he spent most of his childhood, is about 25 kilometers from here. The attraction for me is that this school is run by Sri Sathya Sai Organization, the organization with which I have the most familiarity. I used to spend a lot of time at the local chapters in Cleveland first and later in Singapore. The management of this school works within the principles of this global organization. Although I never met any of the school management board members, I am somehow familiar with the systems and the processes and I am in complete alignment with the goals and principles of its founder Bhagawan Sri Sathya Sai Baba. I have heard of this school for the first time in December 2009. With the help of my friends I did some more research on the school. This school was started in 2005 and this year they started the classes for the tenth class(grade). On one of the visits to India in April this year, I met the school founder and exchanged some ideas on a possible role for me. He asked me to see him as soon as I return to India. I agreed. I met him again on June 24, three days after I returned. We worked out a role for me and my wife at the school. There was no need to look any further! We did not lose much time in the process. On July 15, I started at the school as an academic coordinator and my wife joined me a few weeks later.
There it is, the choice is very clear, the field of education, a non-profit school, a village environment where I am well aware of the local language and customs and finally familiarity with the organization and its principles. We are indeed very lucky to find everything that we are looking for in one school.
The options I considered and the reasons I mentioned may not be convincing. Alas, mind has so many reasons that reason does not understand. We think we have a choice and exercise our options after careful consideration. We believe that we have a plan and that we follow that plan very meticulously. But I firmly believe that there is a Higher Force above all into whose plans we snugly fit in!