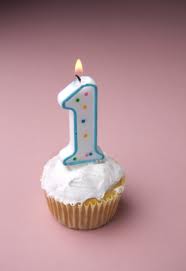 A year ago on this day, on 27 September 2010, I launched sohamtimes.org. The site opened to the world with this simple welcome message. After 59 posts, 60 including this one, and 5 separate pages and over 365 days of existence, the site is now one year old.
Thanks to this site I have made many new friends, got reconnected to old friends and learnt a little bit more about writing. Thanks to this site and its readers, I am able to complete two major series of articles on Vishnu Sahasranaamam and Annamacharya. Many thanks to all of you for your valuable feedback and comments. The entire story of this site and its sequence of articles may be viewed on the blog summary page.
The initial goal of this site was to write about education, spirituality and social causes, but it has now veered towards writing a journal about our new life. Going forward, documenting our new life is going to be one of the focus points, but the original aim of writing about spirituality, education and social causes will continue to be the mainstay.
Time flies. Whenever we look back in time we always think that we could have definitely done better than that. So is it about this site and its content.
The biggest change in our lives came when we said goodbye to the cubicle nation and settled for a more purposeful living in a small town in Andhra Pradesh, India. This happened within the last six months. I cannot think of anything else that is more satisfying than this one step that we took. After nearly 70 days of working in a school, we can still say very happily that we have no regrets whatsoever. July 15, 2012 will be another birthday to celebrate…