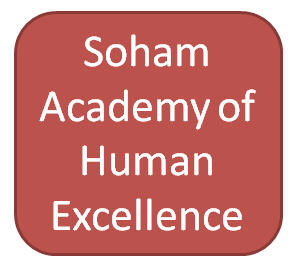 Soon after our return to India, the first one year of my work in the field of education was at a rural school in Nandigama. On many occasions I claimed that that one year of my life was the most precious and the most memorable year ever. I put in a lot of time, energy and resources into the school work. It worked out great for the school and for me and Sobha as well.
The next one year was equally memorable. That one year we lived in Puttaparthi while giving all our time to Sri Sathya Sai Vidya Vahini (SSSVV). I travelled across the nation and visited many schools and interacted with hundreds of teachers and students. It was a great learning experience. I was involved in the SSSVV work as a trainer and I also coordinated the efforts of our volunteers on certain really cool activities.
Call of duty at home, to be with my dad during his twilight years, brought me to Hyderabad. Still I was able to spend considerable amount of my time on SSSVV i.e continue to travel across the nation, work with schools, MNCs and volunteers. 2016 slowed me down to agonizing levels. That was owing to my own health concerns coupled with the need to stay back in Hyderabad to address my dad's health needs. During that time, owing largely to being tied down to Hyderabad, I had a chance to conduct some experiments. I conducted a summer camp for about 20 students in my neighbourhood. It was received very well. One of the parents of my students remarked thus – "my daughter was taken to many coaching camps and she never went back to those classes after attending one or two classes. This is the first time that she completed the entire course!". That was some serious feedback! :). Later, I conducted Spoken English classes at a Government school in Jangaon which is about 100 kms from where we lived. Nothing happened after that. I had to hunker myself down and stay put at home 24×7. My father left us in favour of the heavenly abode in November, 2016. Soon after the completion of all the funeral rites I started another experiment.
This time, I visited a government school and asked them if I can coach 20 of their 9th standard children in Spoken English. They accepted. I worked with them for two full weeks. Encouraged by the response, I asked if I can continue that experiment with another batch of 20 students. They agreed again! After completing the course work for these two batches, I could not wait to conduct one more session. This time, it is a new concept – Learning to Learn. This was also received very well. Repeat – for the second batch. During this stint I received great support from two my friends, and their spouses, from my college days – Surendra and Arun.
Summer holidays dropped in from nowhere. Enthused by the children's need to learn, I continued my classes in the Summer. Out of the 40 students, 20 promised that they will attend my summer camp. The rest said, they will go to their respective villages during the summer holidays. Only 10 out of 20 showed up regularly. I showed up too. It was the most amazing experience ever. I taught them some really basic mathematics starting with tables and going all the way up to Trigonometry and swinging back and forth between basic mathematics and concepts that are relatively advanced. The students were picking up strength slowly and surely. That came to an end soon after the Ramzan fasting days began. 7 out of 10 of my students were Muslim girls and they did not want to miss out on their fasting. I agreed with them. I will meet them again next week.
This academic year, I want to take these classes to the next level. I want to work with two more schools in addition to one I already have. All the new students will once again be from 9th standard. I will continue to work with the previous set of 40 students, but the engagement will be at a different level. This new set of 120 plus 40 children from the previous set, together at 160, will keep me very busy in the coming academic year. God willing, I will continue to work with 120 students each year. I am personally going to train them in various modules that I create and develop. These modules aim to teach children the topics that are not generally taught in schools.
Every student that starts in the 9th standard, I hope, will continue to be under my fold until they graduate from college. This is my personal promise to myself and to the students I am interacting with.
The primary purpose of our return to India is to work with children. That is why we picked Nandigama school soon after our return. SSSVV brought me very close to schools but not close enough to the children. We certainly learnt a great deal from SSSVV. The inspiration I received from Bhagawan Sri Sathya Sai Baba and the SSSVV programme is now an inalienable part of my life. Nandigama, SSSVV and my summer camps prepared me very well for the next big step.
Thus the idea of my own academy was born. After much thought and deliberations, I finally took a decision to start my own academy. The aims and objectives were set. The academy is now a registered irrevocable charitable trust. Rubber stamps – check. Bank account – check. Logo, letter heads etc will follow. It is currently a team of two, self and Sobha. We will expand the team and add in more volunteers, well wishers and those who want to participate in nation building.
We hope to spend the rest of our lives in building a great academy that caters to the needs of children in the most crucial years of their lives. We strongly believe that education should be free. In the last six years, we did not earn a single rupee from our education related initiatives. We pray to God to give us the strength to keep it that way for the rest of our lives. There are way too many dreams, ideas and plans. To bring them to the reality requires a lot of effort. We will put in all our time, energies and resources into this academy. The coming academic year is going to be very busy. Each academic year, with an additional 120 students, will keep me even more busy.
So, help me God.