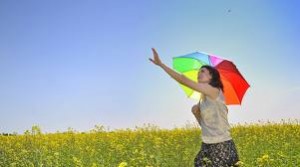 How much bank balance do we really need before we can say goodbye to the cubicle nation and start pursuing our dreams? I must admit that this question troubled me with sleepless nights for several months before I quit my day job.
If you are anything like me, you probably come from a very humble background. I am sure you were provided with a nice place to live in, decent clothes to wear, good food to eat and the necessary education in the field of your choosing. The education that you received is your mainstay and it provided you with a living for the rest of your life. Only God knows how your parents managed to give you everything you needed while not desiring anything for themselves. You were taught to put your wants at bay and safeguard the needed items that were provided to you. You learnt how to sew a torn shirt, protect your books with brown covers, use a pencil to its last bit and keep your books ready for the next member of the family. Until you reached the college life and started being on your own it never occurred to you that you were not having enough.
You probably took a small loan to pay for your semester fees at an engineering college. It was perhaps the first time that you realized that your family was making ends meet and that's all. Things like emergency funds, fixed deposits and retirement plans were unheard of. Your only goal during your engineering days was to get done with the degree and pay off the small loan. That was just enough, you thought, for you to feel liberated.
Fast forward a few years and you probably left for the US or some distant shores to pursue a Masters degree. You probably took another loan and this time the loan is a much bigger one. While pursuing the Masters degree the only goal of your life would be to pay off this loan. That was enough and you would need nothing else. A few weeks into the campus life you got your first credit card along with a free t-shirt! That got you new freedom and new spending power that you never had before. By the time you are done with the University, you ended up with a much bigger loan than you initially had. Starting with the first job, the only goal you had was to pay off all the loans from college days and then you would have enough to be free to do whatever you like.
The first job took care of a part of the loans you had but you needed that fancy car that you had been eyeing ever since you entered the foreign land. You asked yourself if I don't enjoy life at this age when will I? I know of several fresh graduates who bought a very expensive first car much before they figured out how to stay calm on the freeways while being overtaken by semi trailer trucks. You got married and then you started attending house warming ceremonies. The need to own a house is now very persistent and difficult to take off of your mind. The real estate is real and you will never lose money on a house. Why pay rent when you can own? So, you visit an agent who convinces you that you can afford a much bigger home than you think you need. It is difficult to disagree when someone sees your worth and potential to be much higher than what you imagined for yourself. So you bought the house and all its accouterments – a vaulted ceiling, step down family room, large basement, a fireplace, granite countertops for the kitchen, large king size bed for your bedroom, a comfortable queen size bed for the guest room, a six seat dining table that suits the large dining room, a couch for the living room and a large sofa set for the family room and a big size TV that adorns the space next to the fireplace. If you were in the US, they would tell you that it is difficult to sell a house that does not have a basement or a fireplace. Congratulations, as your friends would tell you, you have made it in life. You are now living a dream. There is one missing detail though. You have to pay for the house and you and your spouse sit down to promise yourselves that you are going to pay off the mortgage in half the time. To make this happen both of you resolve to work very hard. It is enough, you both start to think, to pay off the house to start living a life of freedom. While at that it does not hurt to buy a new car every few years.
Wait a minute, if I pay off this house and start living in this house where will I get the money to put the food on the table when I retire or obtain freedom from my day job? The security of paying off the house loan goes down the drain if I cannot protect the house with some supplementary income. So you think. Your friends talk to you about investment properties that are paid for by the rental income. You are convinced and you invest in that. You and your wife decide to work a little harder to pay off both the mortgages. Kids enter your life and each month that extra mortgage payment takes a backseat. The daily grind of 8 to 8 work takes its toll. You will notice that the line of thinking of your manager is completely different from your own. You need a new higher paying job. The cycle continues; once you have this one thing taken care you will have enough to say goodbye to your day job and start pursuing your dreams. This might be my story or of scores of others whether they live in India or in distant shores. Please don't get me wrong, there is nothing wrong with this approach. It is an unsustainable and wrong model to use if you have other burning desires that you put off until this model comes to its logical conclusion. In my opinion there is no meaningful conclusion to this model; our humble background makes us think that there is!
The lesson that we learn is that there can never be enough of anything. By the time we realize that, it is mostly too late and we are rusted and tired. In the olden days farmers use a simple technique to make their cows walk. They put a bunch of grass strands at a foot length. The farmer ensures that this bunch stays constantly at a distance of one foot. The cow tries to reach it by walking a step towards it and notices that it had moved further and then takes one more step. This way the cow keeps walking in vain pursuit of the food that stays dangling continuously a foot away. Just to keep the hopes alive, the farmer feeds the cow a little bit every now and then. The cow keeps walking without realizing what is happening. What is enough for us works exactly the same way. It is a moving target that moves away from us as soon as we reach out to hold on to it. Sometimes we feel the contentment but we return to pursue what is still missing in our lives.
So, did I arrive at a satisfactory number on how much is enough for me to quit my job and pursue my dreams? I would be lying to you if I said no. But I cannot reveal that number to you. If I did, half of you would think that I am incredibly stupid to think that I can manage my life with such a small amount. The other half would think that they can manage their lives with half as much. Both the assessments are of no help to either of us! You should decide what is right. The key differentiator for me is this: I decided to develop the ability to do what I want to do and drop the desire to have the ability to buy what I want to. To be honest I do not know if I have enough, but God has given me the necessary strength to think that this is enough.
Disclaimer: This article is a direct result of the promise I made that I will document my new life. At the time of this writing this is what is going on in my mind about the life I chose and the means I adopted. It is clearly not my intent to play up or play down any lifestyle. I am just reflecting on what I did and what I realized in the process.
Packing started! We are getting quotes from a few movers. I am still planning on being in India by June 24.